Pre-Teen & Teen Drawing & Painting Workshop (Ages 12-17)
Calendar
Date

10.17.2022

4:45 pm

-

6:15 pm
Description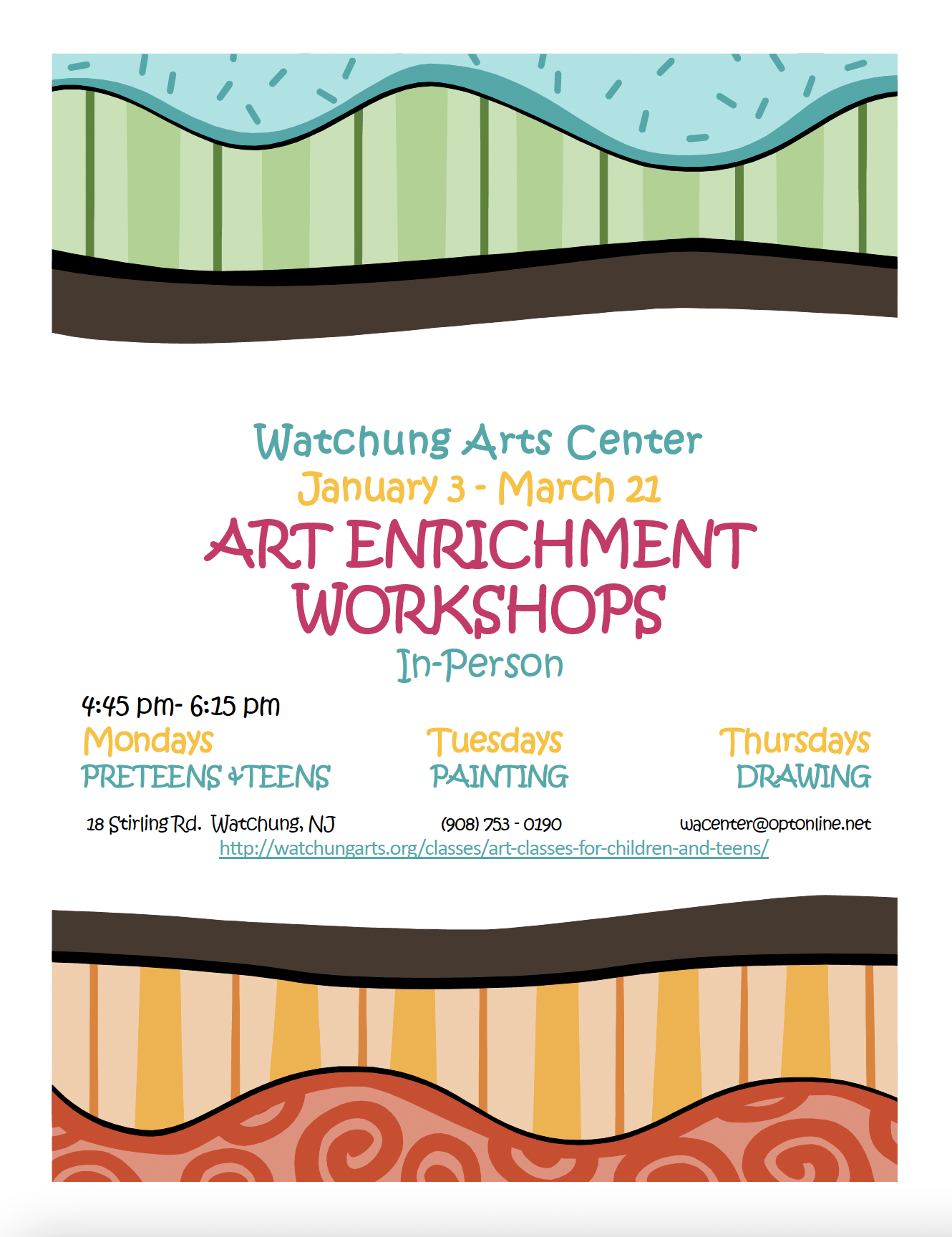 Drawing Enrichment Workshop (Ages 6-11)
Young artists working develop their natural ability, improve their skills and explore new techniques as they learn the fundamentals of Drawing. Students discover a variety of wet and dry media such as pencil, charcoal, oil and chalk pastels as well as watercolors while they sketch, shade, use perspective and the color wheel. Projects created from life and the imagination include portraits, landscapes, still lifes, optical illusions and more! Participants are inspired by the work of Paul Cezanne, Bridget Riley and Pablo Picasso.
Painting Enrichment Workshop (Ages 6-11)
Students create realistic pieces or use their imagination as they explore the traditional technique of painting using non-toxic acrylics on a stretched canvas. Young artists produce colorful landscapes, abstractions and still lifes as they discover the basics of composition. Following step by step instructions, participants learn the proper use of paint and how to mix their own colors. Placing the canvas on a table easel is recommended for the full experience!
PreTeen & Teens Drawing and Painting (Ages 12-17)
Students in the class discover drawing and painting techniques as well as the use of different materials to create representational and abstract projects. Participants work with wet and dry media such as pencil, charcoal, oil or chalk pastels, watercolors as well acrylic on canvas. Classes are geared toward improving skills and developing artistic ability. Master artists such as Leonardo da Vinci, Vincent van Gogh and Claude Monet are the influence for a number the pieces as students draw or paint nature and the human form. If you have enjoyed the program in the past but you have aged out of it, here is your chance to return to foster your talent once again!
http://watchungarts.org/classes/art-classes-for-children-and-teens/
Next series events
The series of events starts on 01.03.2022 and ends on 12.25.2023.